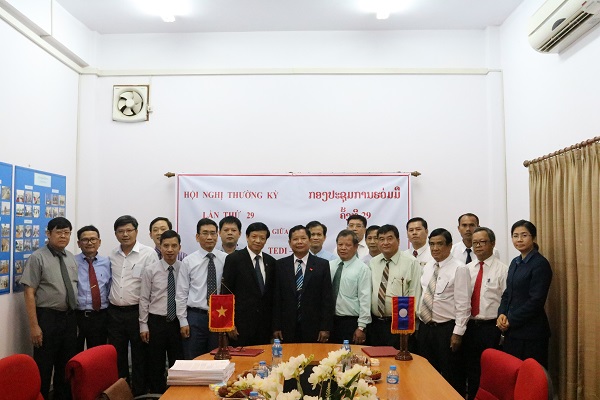 LTEC's Quality Control
LTEC's experienced engineers review/check of documents and drawings prior to submit to the client in order to assure it conforms to the technical standard and the requirement. Quality Control is achieved by means of standardization of work procedures and performance of internal reviews. LTEC's objective is to develop standards and procedures in accordance with internationally accepted practices.
Quality Policy of LTEC
Lao Transport Engineering Consultant (LTEC) pledge to turn LTEC into a leading consulting company in the field of Transportation Engineering and comparable to international firms within Lao PDR
In order to fulfill the above mentioned pledge LTEC have implement the following policy:
Train staffs to be aware of and understanding that to assure quality of service in the field of "Transportation Engineering Consultancy" conforms to technical standard, create confidence and satisfaction for the customer, is the basic for continuous improvement of LTEC and the living standard of its staff.

To assure good quality of service, completion of project on schedule, conformed to the requirement of the work and client needs.

Continuous improvement in the field of : "Transportation Engineering and Civil Engineering Consultants"

Implement of policy, effectively and continuously in the quality management system in accordance with the requirement of ISO

9001.